Welcome to Ames!
Discover the vibrant community of Ames, Iowa with a self-guided tour throughout the city. Start at any location along the pass and follow the route to uncover the various areas of Ames and their offerings. From Downtown to Campustown, Somerset, and beyond you're sure to feel right at home here in Ames.
Click here to see what's included!
Mobile exclusive
Instantly delivered via text and email
No apps to download
Included Venues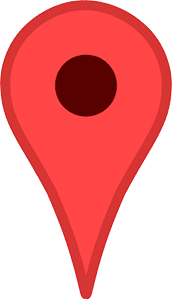 See locations on an interactive map.
Iowa State University Campus
Iowa State University is the nation's most student-centered public research university with 100 majors and over 800 clubs. The beautiful campus spans 1,813 acres and has been recognized as one of the "Top 25 Most Beautiful College Campuses in the World" by Buzzfeed!
Did you know that Ames has not one, but TWO downtowns? Campustown might be the lesser-known of the two downtowns but it is every Iowa State student's favorite! With proximity to the Iowa State University campus, Campustown is lively with a variety of places to eat, drink, shop, and live!
The Village of Somerset is an urban village north of Iowa State University boasting interesting architecture, walking/biking trails, family-friendly parks, awesome eateries, and more!
A nature oasis in North Ames, Ada Hayden Heritage Park is home to a man-made lake and beautiful prairie land. Enjoy the beautiful scenery on the water or from the bike and walking trails. Fish, paddle board, enjoy a sunset over the lake, or admire wildlife along the prairie.
Shop, dine, and enjoy the line-up of name-brand stores, specialty boutiques, restaurants, and service providers at North Grand Mall.
Downtown Ames is buzzing with activity in every season! Enjoy live music and a variety of excellent shopping locations! Your taste buds have a variety of options to choose from including coffee shops & bakeries, delis, bars, and restaurants unique to Ames.
Duff Avenue is one of Ames' signature spots. Here you will find a variety of large retailers and restaurants.
Ames Convention & Visitors Bureau
Welcome to Ames! Stop by our office for assistance in navigating the area. Our staff will provide helpful maps and resources as a guide to Ames and Iowa State University and make recommendations on the best spots to STAY, EAT, & SHOP and things to DO while in Ames.
Situated on a 17-acre site, the year-round attraction features distinct gardens both indoors and outdoors. Explore the conservatory with seasonal displays, a 2,500-square-foot butterfly wing with emergence cases, a gift shop, and beauty for all to enjoy and share.
The MidAmerican Energy Field at Jack Trice Stadium is the home field of the Iowa State Cyclones and ranks as one of the nation's best football venues.
Hilton Coliseum is a 14,348 seat, multi-purpose arena hosting Iowa State University men's and women's basketball, wrestling, gymnastics, and volleyball teams.